On October 24th, Professor Rolf Müller, Academician of the German Academy of Sciences and Engineering, was conferred an Honorary Doctorate by Shandong University at the Qingdao campus.Fan Liming, President of Shandong University and Chairman of Academic Degree Evaluation Committee, attended the ceremony.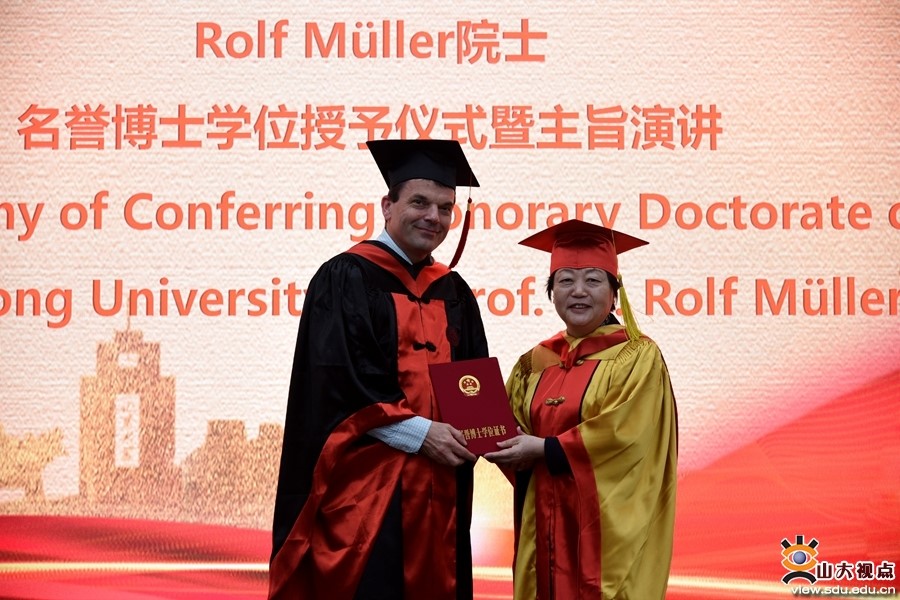 Fan presented Professor Rolf Müller with an Honorary Doctorate of Shandong University. Tan Baocai, Vice President of the Qingdao Campus, presided over the ceremony and reviewed Prof Müller's outstanding achievements in scientific research, international cooperation and talent cultivation since he started long-term cooperation with Shandong University. Professor Rolf Müller said that he was honored to receive his second Ph.D. after 25 years. He hopes to take advantage of this opportunity to develop a good and stable scientific research cooperation with Shandong University, further promote in-depth and high-level exchanges and cooperation, seek new ideas and explore new ways for future academic development and cooperation, and together endeavor to make contributions to the discovery and development of urgently needed anti-infection drugs.
After the ceremony, Professor Rolf Müller gave a keynote report entitled "Discovery and Development of Antibioticis from (Myxo) Bacterial Secondary Metabolites".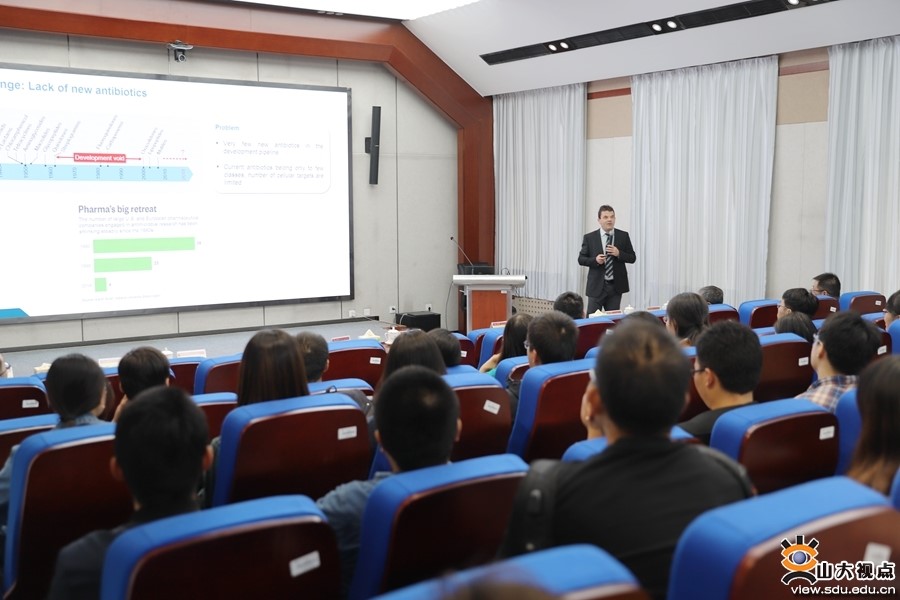 Translated by: Xiong Shengyue
Edited by: Sun Yangyang, Che Huiqing