On the morning of October 23, the 2019 delegation of the "China-CEECs Educators Leadership Program" visited Shandong University to discuss education cooperation. Wang Qilong, Executive Vice President of Shandong University, met with the delegation.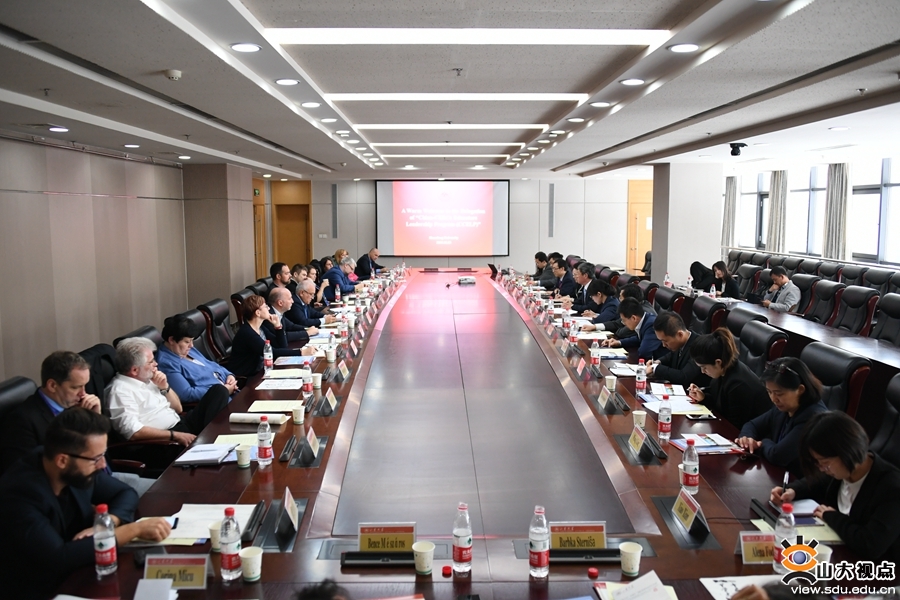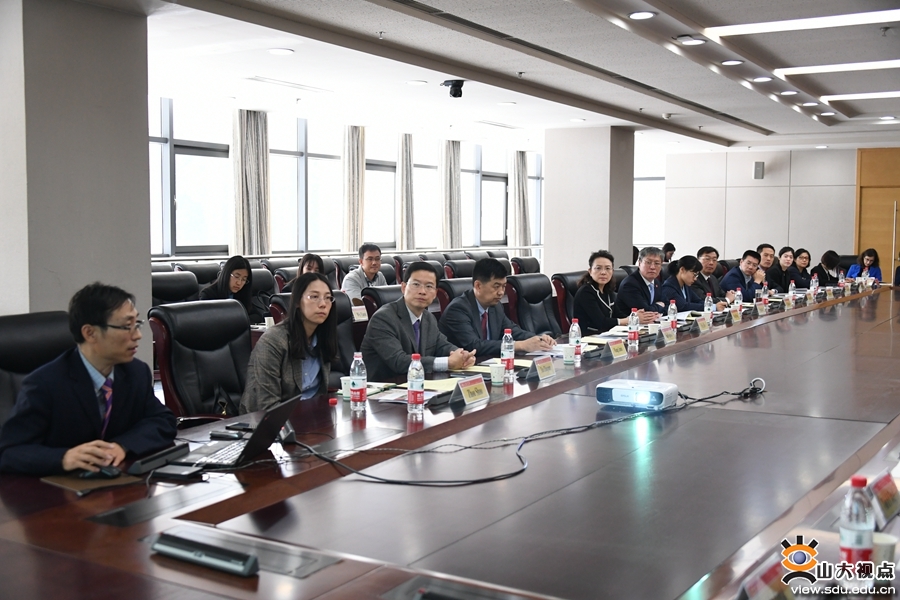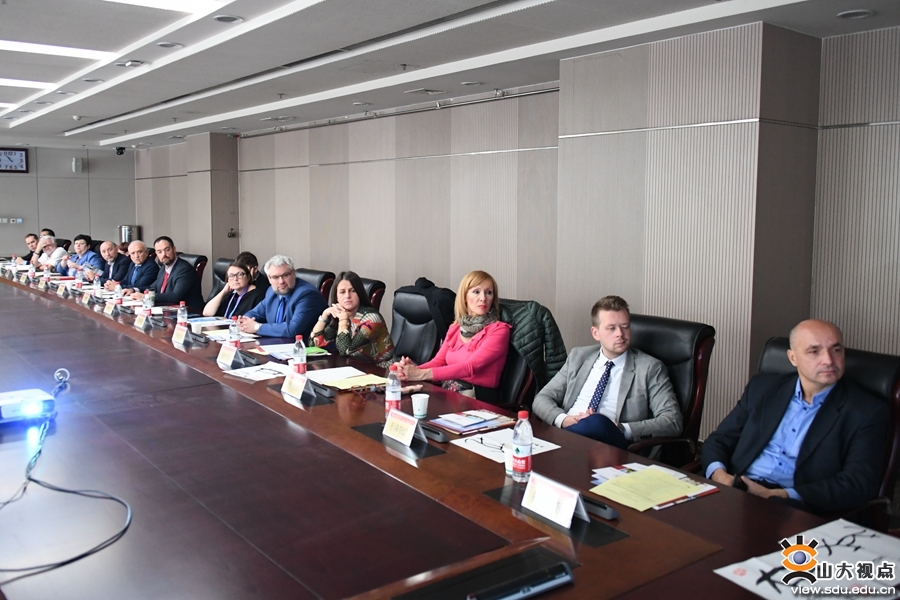 During the meeting, Wang Qilong introduced the SDU's goals, disciplinary advantages and special fields, hoping to cooperate with relevant CEEC universities in areas including talent training, teacher-student exchanges, academic research, civilization dialogue and mutual learning.
Marko Vukašinović, head of the Department of International Cooperation and European Integration of the Ministry of Education of Montenegro, delivered a speech as the foreign representative. He gave a brief introduction aboutbriefly introduced the CEEC universities, especially some information regarding recent efforts to popularize and internationalize education as expressed in the EU Education and Training Cooperation 2020 Framework . He furtherreleased by the EU, shared their recent modes of cooperation modes with some Chinese universities, and expressed his expectation to cooperate with SDU in future education projects.
Delegations and relevant leaders from the Department of International Affairs, Department of Science and Technology Management, Office of Confucius Institute, College of International Education and School of Physical Education also discussed their intentions for cooperation under the China-CEEC "17 Plus 1 Cooperation" framework.
Before the meeting, the delegation visited the Shandong University Museum and Center for Research and Experience of Traditional Chinese Culture.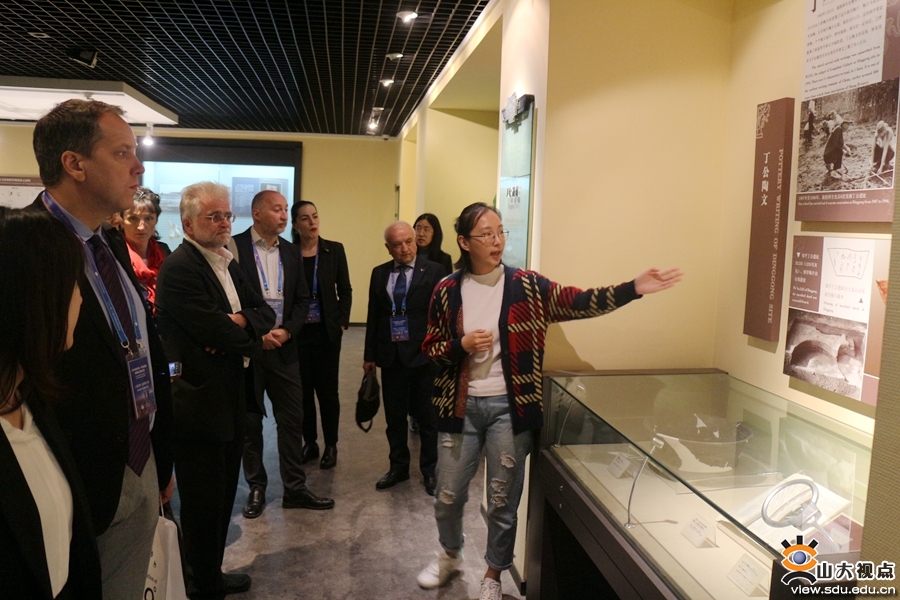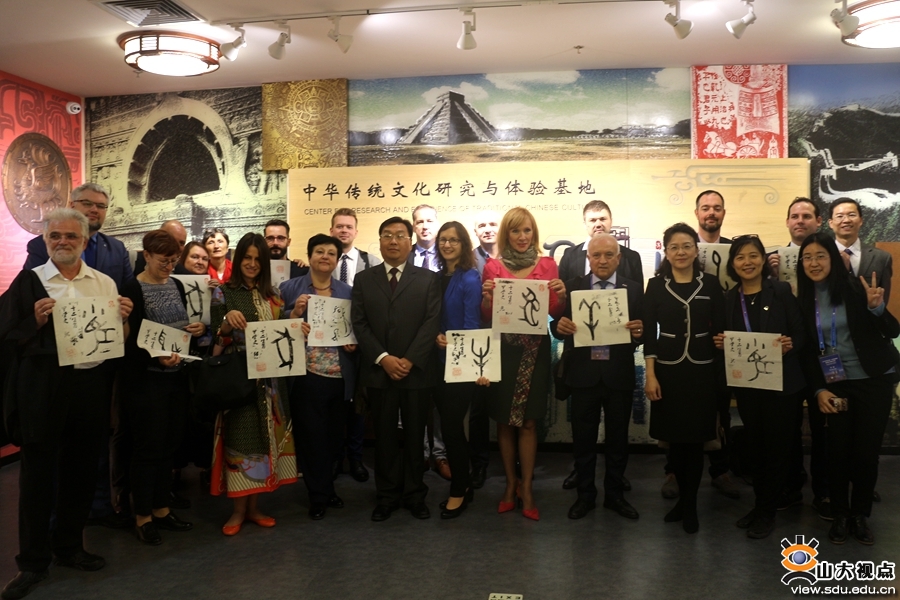 "China-CEECs Educators Leadership Program" was launched by the China Education Association for International Exchange in 2019. Each year, the project will invite education officials, experts and scholars from Central and Eastern European countries to visit China for ten days, hoping to enhance their understanding of China's political, economic and social development, as well as China's recent education reforms and practices, and to jointly improve their educational capabilities. By exchanging and discussing ideas with Chinese experts and scholars from different administrative departments and different education institutions, China aims to promote mutual understanding and facilitate in-depth exchanges and cooperation between the two sides.

Translated by:Zhang Hao
Edited by: Sun Yangyan,Che Huiqing