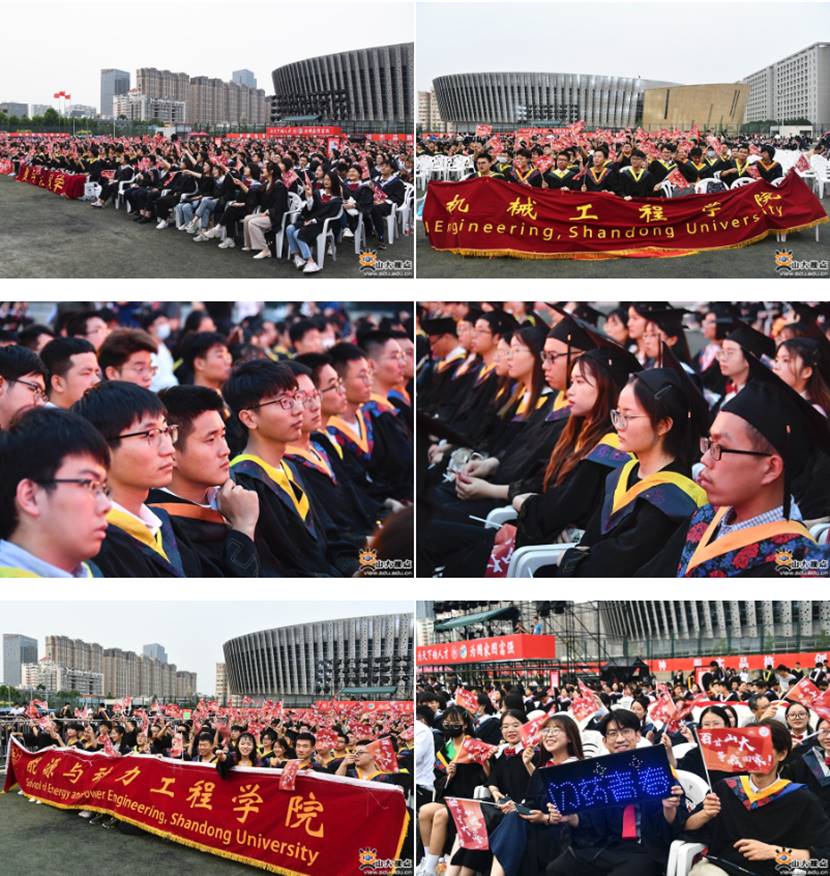 Graduation ceremony for undergraduates at Shandong University [photo/view.sdu.edu.cn]
There was a sea of smiling faces at Shandong University or SDU in Jinan – located in East China's Shandong province – when it held its 2021 graduation ceremony on June 23.
Fan Liming, president of the university, urged the students in her keynote speech to be ambitious, strong-minded and confident Chinese. She also urged them to remember the spirit of the university and become responsible and patriotic people.
At the ceremony, 219 students were conferred with honors bachelor's degrees, 8,327 students with bachelor's degrees and 217 students with minor bachelor's degrees.
Activities – such as an evening gala, graduation-themed concert, a graduation ball and a Party lecture – were held, to make the graduation a sweet and memorable moment for them.
Big data was employed to collect the information of every student and these resources were used to make an H5 product – showing the students' four-year life at the university in all aspects.
On the day after the ceremony, free meals were also prepared for the graduates.